About Molly's Custom Silver.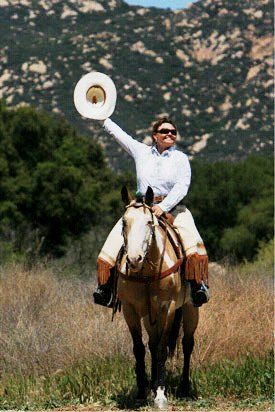 As a child I was, of course, fascinated with horses... as all young girls rightfully should be. Since then, I have ridden most disciplines, and on most all types of horses.
I have shown horses in English, Western and Carriage Driving Events.
In 2009, I qualified for the World Championships for the EXCA - Extreme Cowboy Race - with my good horse, Katie.
What a trip this has been, if you haven't tried it yet, you should!
A few years ago, my local club asked what we wanted for year end awards. Easy answer "I want a buckle!", but they said they couldn't afford it.
So I started my business initially just so I could win that buckle. I understand small clubs and their budgets. It can be difficult to find really beautiful trophy buckles on some club budgets, so often times they just can't afford quality silver and go to lower quality products.
We feature STOCK buckle designs that can be customized by changing simple details with NO CUSTOM CHARGE.
If you need COMPLETELY CUSTOM we can create just about anything, and we are not limited to buckles. We supply many types of western silver items and more, even the slightly odd item from time to time. Recently we created a 6 inch wide solid bronze piece that was needed for a very unique hood ornament! Not for an MBZ or BMW, but a pick up truck, of course!